"Financial liquidity is available today in the world and it is necessary to enable small island developing states to rebuild better," he said at a high-level special meeting held via the Internet.
Stuck in a "perfect storm"
There are approximately 60 small island developing states worldwide, located in three geographic regions: the Caribbean, the Pacific Ocean, the Atlantic Ocean, the Indian Ocean, and the South China Sea (AIS).
Although its combined population of 65 million is just under one percent of the world's population, the United Nations recognizes the unique social, economic and environmental challenges they face.
While the pandemic caused serious suffering and damage globally, Mr. Akram said it had particularly affected small island developing states, affecting every aspect of life in these countries.
"For SIDS, this was a perfect storm – financial, natural and social," he said.
"Their revenues have almost evaporated with the end of tourism, due to closures, trade barriers, lower commodity prices, and supply chain disruptions. The burden of high debt, high internally high risk, and short-term debt are creating impossible financial problems for their ability to recover from the crisis."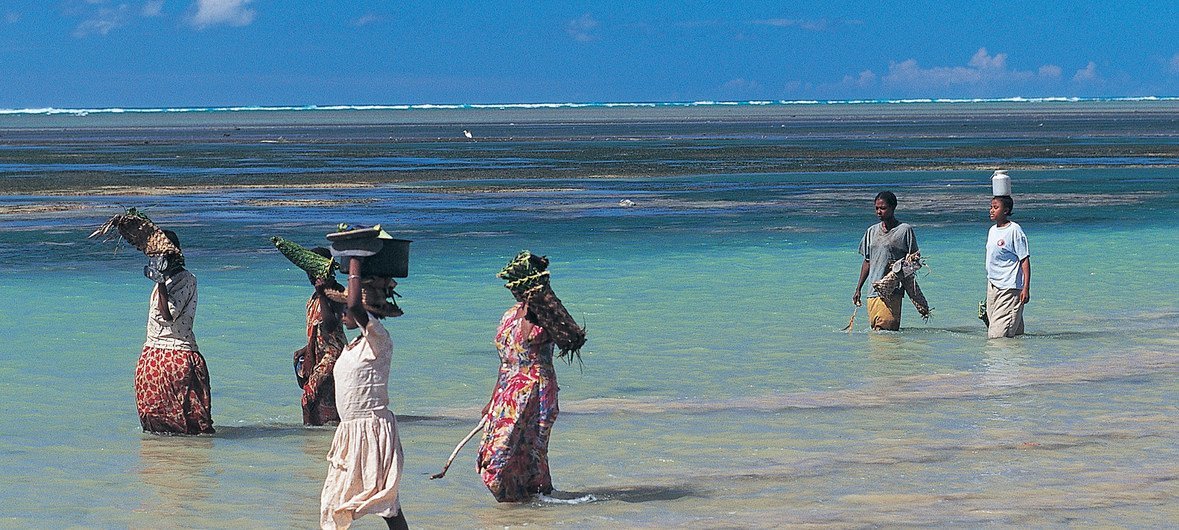 Development is under threat
At the same time, small island developing states have also faced the brunt of the climate crisis. "There were increasing weather events, hurricanes, and the recent eruption of the volcano in St. Vincent and the Grenadines," he added, referring to the worsening crisis in the Caribbean country.
The Economic and Social Council The President noted that SIDS, however, were largely ineligible for debt suspension during the pandemic. They also received little international support for climate adaptation and loss and damage. He warned that its sustainable development was at risk.
Creative solutions are needed
"It is said that we must" build back better, but for small island states to revive the path of development, it is imperative that they receive the required financial and international support that is commensurate with the challenges they face, "he said.
Mr. Akram called for innovative solutions to enable small island developing states to access global finance.
He recommended that "small island developing states should be assisted in preparing a set of suitable projects for financial investment, and this should be an essential part of the transformation in development units to reduce their exposure to such epidemics and events."
.