Jim DanoyFormer Executive, Defense Intelligence Agency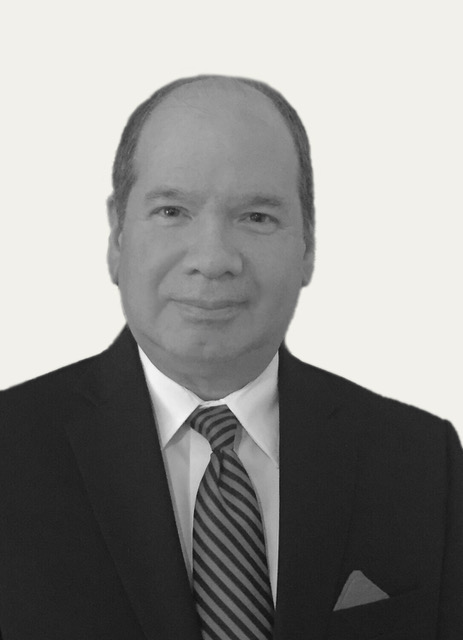 Cipher Briefing Expert, Jim Danoy, is a former Executive Director of Defense Intelligence who served as Director of National Intelligence for Europe and NATO in the Office of the Director of National Intelligence and was a briefing on the President (PDB) of President Obama.
Opinion – The intelligence officer's image has always been the business picture in the shadows. An operational status officer is about to meet its source, walking cautiously through the dark and damp alleys of a foreign city using the counter-surveillance method to avoid detection by a hostile counter-espionage service. An intelligence analyst and cryptologist toil amid piles of top-secret data behind a majestic encrypted door in a secure facility protected against electronic eavesdropping – the so-called "SCIF" or sensitive segmented information facility.
While these images are based on reality – during my more than 35 years as an intelligence analyst, I spent most of my time working in windowless basements lit by the warm glow of computer screens – this industrial age in which intelligence officers travel and congregate in which large facilities filled with bricks and shells do not need. The mortar should not remain the fate of the intelligence community. The technological breakthroughs in information and communication technology, especially during the first two decades of this century, have led to the loosening of business restrictions from its traditional anchors, whether in the intellectual or material sense. The COVID-19 pandemic has accelerated the trend towards remote work by companies that can virtually do their work. To make sure the epidemic is brought under control, some of these companies will choose to resume performing certain jobs in traditional personal office environments, but the remote genie and remote work are out of the bottle and there is no going back to pre-COVID-19 "business as usual."
If not now when?
Due to the covert nature of "intelligence work", the ICRC faced particular challenges in addressing the health and safety of its workforce during the pandemic as it was compelled to fulfill its national security mission of providing timely and relevant intelligence information to decision-makers. Intelligence is a team sport that requires close collaboration throughout the process of gathering, processing, analyzing and disseminating information. Intelligence agencies have resorted to changing work to reduce the office footprint and allocate unclassified in-home course requirements to keep the workforce active and engaged. These efforts are likely to have mixed results as the IC business model is simply not compatible with working remotely.
Then what to do? IC operates in the field of "secrets". It deals with confidential information. There will always be a requirement to have a specific sector of IC workforce in isolated SCIFs in large brick and mortar buildings. First, IC needs to do a thorough job analysis about which IC functions should be performed within the traditional SCIF office on highly classified systems and which jobs can be performed remotely over a secure intranet. Mission support functions such as logistics and human resources are well suited for such screening. For example, schedules, benefits, training and education can be performed by individuals remotely with manageable risks. Second, after reviewing this mission, the ICRC should implement a "pilot program" to test the feasibility of performing certain functions from remote locations.
OSINT Analysis: Spook Central Feed
The research and analysis that is the heart and soul of the intelligence business must also be on the remote workbench. The rise of publicly available information (PAI) as a rich source of data and information for the IC, or so-called "open source intelligence" (OSINT), along with the availability of collaborative information systems is the "perfect storm" of building remotely and working remotely. As part of the IC review and pilot program The feasibility of establishing a permanent cadre of OSINT analysts who will work remotely should be examined. These OSINT analysts may First phase Research and analysis in a specific country, region, or functional field. This analysis, properly deleted, can be published and distributed directly to consumers as the first stage of an open source analysis. However, the primary task of OSINT analysts is to provide a "phase one" analysis to their intelligence agency headquarters for further analysis and integration with materials wonderfully obtained by intelligence analysts with access to confidential data, information and final intelligence work in secure facilities on Classified locked networks.
The advantages of this approach are manifold. OSINT analysts can work remotely. This means that IC can more easily benefit from analytical talent unwilling or unable to move to core intelligence centers. OSINT analysts will undergo security checks; However, it will not require high-level approvals and thus reduce the time and money spent to bring these analysts to the investment committee. This has the added benefit of, for example, facilitating the processing of candidates who are naturalized US citizens with continuing ties to their country of origin who possess many desirable foreign language skills and cultural knowledge.
We have the tools and we have the talents
Let's be clear that we're not talking about avoiding risk, we're talking about managing risk. There will always be some degree of risk involved, but by thinking creatively and working collaboratively, IC can put in place a remote / telework system that can productively increase the workforce in a safe manner, opening additional opportunities to tap into the nation's talents. Remote work protocols, crafts, and tools such as anonymization and identity verification should be developed and used. at recent days SolarWinds An incident in which the Russians allegedly attached a malware update to the company's software and infected several private and government computer networks underscores the danger.
The way is clear. The IC should fully embrace remote work as part of its architecture and incorporate it into its DNA. The industrial age, brick and mortar approach will not be flexible enough to meet the security challenges of the 21Street century. Our opponents will increasingly benefit from new and emerging technologies to achieve a decisive advantage over the United States. We must respond in kind. Director of National Intelligence, Avril Haines, made it clear in her Senate hearing that "promoting innovation" will be a top priority in her tenure. The IC's diverse workforce that includes a certain percentage of officers performing specific jobs remotely and safely from home or other unconventional office spaces will enhance the resilience of the IC. The pandemic has necessitated innovation and risk-taking on the part of American companies. The IC should follow suit. There is no turning back.
Read more National Security Insights, Perspectives, and Analysis at Cipher Brief