Despite the dramatic decline in global economic activity during COVID-19 During the pandemic, the amount of harmful greenhouse gases emitted into the atmosphere increased in 2002, and the past six years, 2015-2020, are likely to be the warmest on record.
Climate finance (climate financial support) continues to increase, reaching an annual average of $48.7 billion in 2017-2018. This represents a 10% increase over the previous period 2015-2016. While more than half of all climate financial support in 2017-2018 was for mitigation actions, the share of adaptation support is growing, and is a priority for many countries.
This is a cost-effective approach, because if not enough is invested in adaptation and mitigation measures, more resources will need to be spent on work and support to address losses and damages.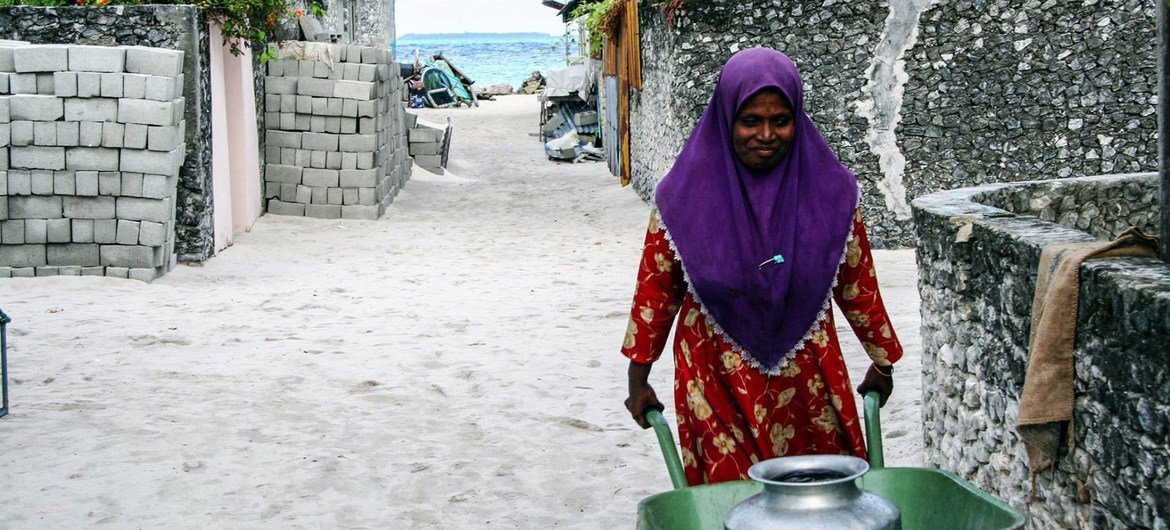 Switching to renewable energy sources
Small island developing states depend on imported petroleum to meet their energy needs. In addition to pollution, shipping fossil fuels to the islands comes at a significant cost. Recognizing these problems, some of these countries have been successful in their efforts to switch to renewable energy sources.
For example, Tokelau, in the South Pacific, meets nearly 100 percent of its energy needs through renewables, while Barbados, in the Caribbean, is committed to providing the country with 100 percent energy from renewables and access to Zero carbon emissions through 2030.
Several SIDS have also set ambitious renewable energy targets: Samoa, Cook Islands, Cabo Verde, Fiji, Saint Vincent and the Grenadines, and Vanuatu aim to increase the share of renewables in their energy mix, from 60 to 100 percent, while in 2018, Seychelles launched The world's first sovereign blue bond, a leading financial instrument to support sustainable marine and fisheries projects.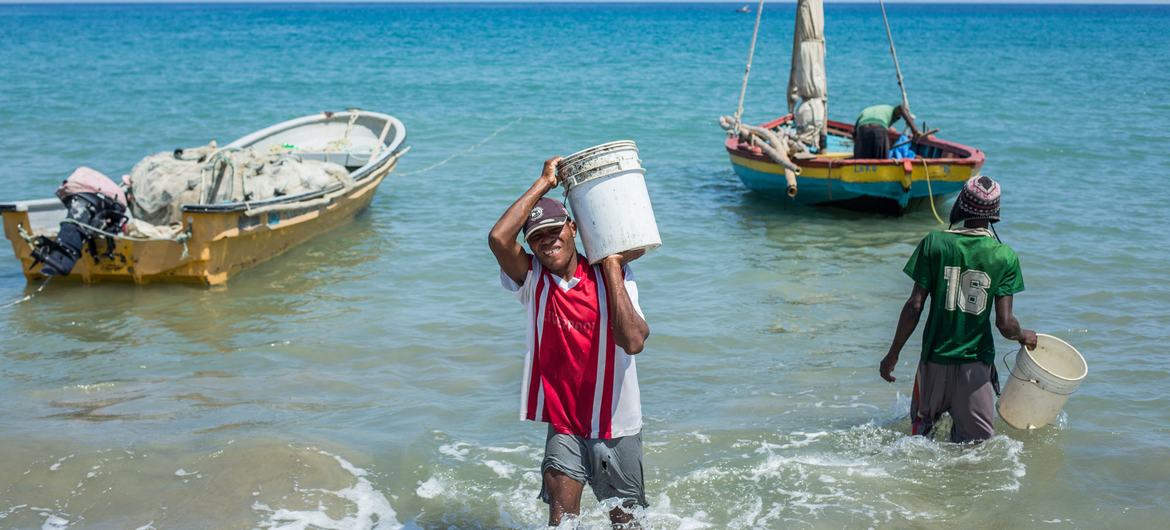 The power of traditional knowledge
The ancient practices of Indigenous communities, combined with the latest scientific innovations, are increasingly seen as important ways of adapting to, and mitigating the impact of, the changes brought about by the climate crisis.
In Papua New Guinea, local people use locally produced Coconut Oil As a cheaper and more sustainable alternative to diesel; Naval ships throughout the Pacific islands of Micronesia and Melanesia use solar panels and batteries instead of internal combustion; Mangrove forests on islands such as Tonga and Vanuatu are being restored to weather extremes as they protect communities from storm surges and sequester carbon; And in the Pacific, an organization is building traditional Polynesian canoes, or vacas, to serve as sustainable transportation of passengers and goods for health services, education, disaster relief, and research.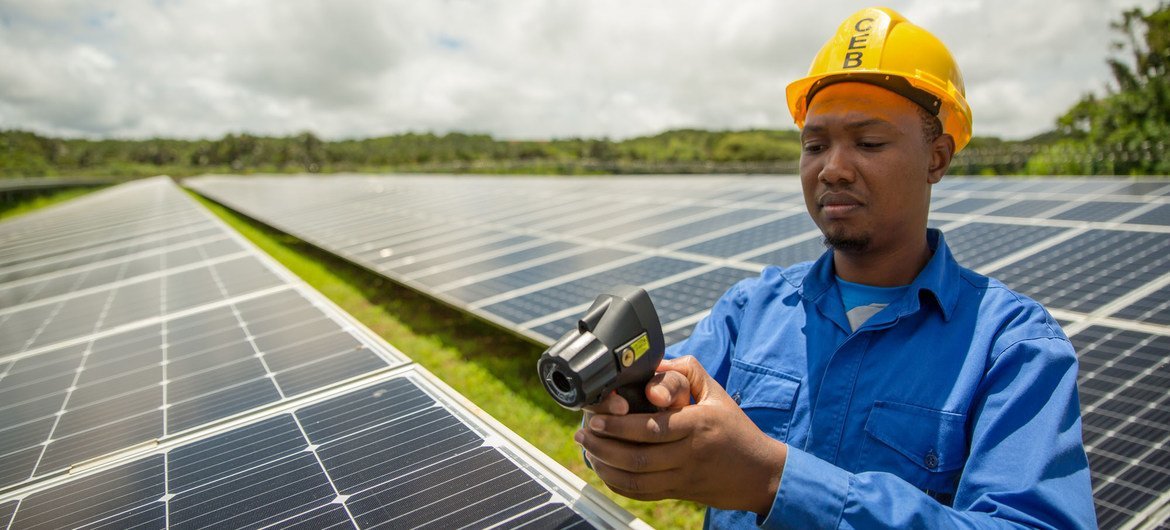 Survival Strategies
While SIDS have drawn much attention to the plight of vulnerable states, much remains to be done to support them in becoming more resilient, adapting to a world of rising sea levels and extreme weather events.
On average, SIDS are more indebted than other developing countries, and the availability of "climate finance" (money that needs to be spent on the full range of activities that will contribute to slowing climate change) is critical.
More than a decade ago, developed countries committed to jointly mobilizing $100 billion annually by 2020 to support climate action in developing countries; The amount these countries receive is increasing, but a large funding gap remains. recently posted UN News Feature The story explains how climate finance works, and the role of the United Nations.
In addition to adapting and being resilient to climate change, SIDS also need support to help them thrive in a world of increasing uncertainty. the United Nations through its development programme.United Nations Development Programme), these weak countries help in set of waysso that they can successfully diversify their economies; Improving energy independence by building renewable sources and reducing dependence on fuel imports; Creation and development of sustainable tourism industries, the transition to a "blue economy", which protects and restores the marine environment.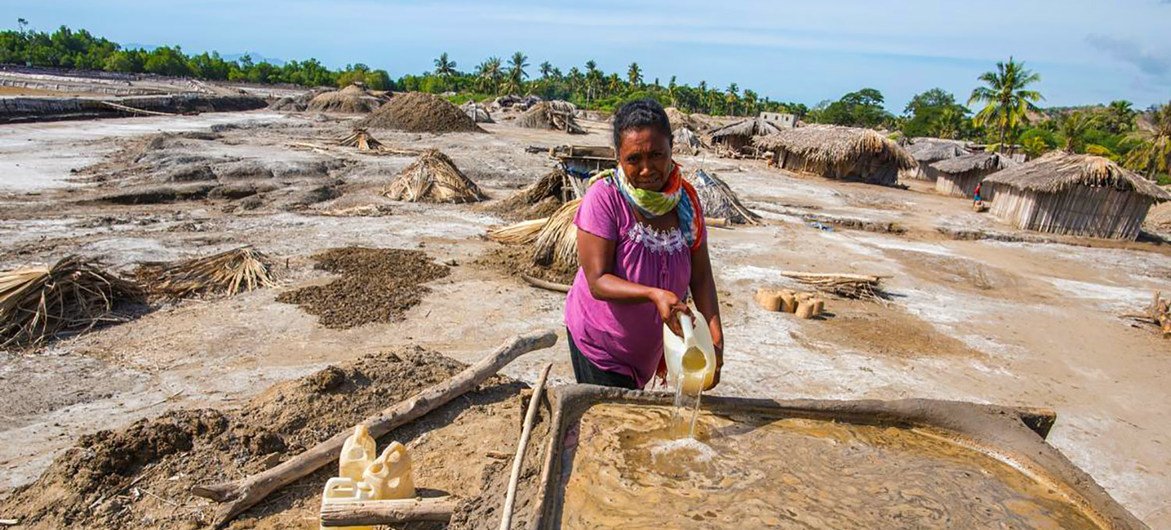 .